BIHAR
·        ASER 2017: Major challenges in way of Bihar's secondary education
ð  The annual status of education report (ASER) – 2017 released on Tuesday has highlighted the growing challenge of living up to the aspirations of Bihar youth in terms of better post-elementary opportunities keeping in view rapid expansion at primary education level.
ð  The report also underlines the fact that even in the 14-18 age group, the problem of learning outcome as demonstrated in elementary schools, remains a matter of big concern as much in Bihar as elsewhere.
ð  In Muzaffarpur district, where the survey was conducted, 22.2% students in the 14-18 age group could not even read class 2 level text, while nearly 35% could not do division. An even higher 44% students could not read English sentences.
ð  This is the age group when students are into secondary or higher secondary education and it directly points to the poor pass percentage in board exams.
ð  In use of mobile, however, Bihar youth were ranked fourth highest in the country, with 84.2% of them having used cell phones. However, in use of internet and computers, the figure dipped to26.3% and 20.7%, respectively. Similarly, over 80% Bihar youth had bank accounts, a result of government's drive to transfer financial incentives into their accounts, though just 17% were found to have used ATMS. The percentage dipped further to 5.4 when it came to internet banking, but it was still higher than the national average of 15.7% and4.6%, respectively. Another important finding of the ASER is that 10.3% of the youth are not enrolled, while just5.8% are involved in vocational training or other courses.
INTERNATIONAL
·        China builds World's Biggest Air Purifier
China constructed a 330-foot tall air purifying tower dubbed the"world's biggest air purifier". 
The tower, which is being tested by researchers, has produced more than 10 million cubic meters of clean air since it was launched.
The air purification system works through greenhouses covering about half the size of a soccer field around the base of the tower.
India attends its first SCO military cooperation meeting
India, for the first time, took part in a meeting of the international military cooperation departments of the Shanghai Cooperation Organisation (SCO) since joining the bloc last year.
An Indian delegation led by Major General Ajay Seth participated in the meeting in Beijing, which discussed issues of practical cooperation among SCO nations.
India and Pakistan were admitted last year into the grouping in which China plays an influential role.
The SCO comprises of China, Kazakhstan, Kyrgyzstan, Russia, Tajikistan, Uzbekistan, India and Pakistan.
NATIONAL
Israeli PM Inaugurates Raisina Dialogue In Delhi
Israel's Prime Minister Benjamin Netanyahu, who is in India for a 6-day official visit, inaugurated the 3rd annual Raisina Dialogue in New Delhi.
The Raisina Dialogue is India's premiere foreign policy and geo-political conference.
Prime Minister Netanyahu will be the first foreign head of government to speak at the Raisina Dialogue.
The Raisina Dialogue is jointly organised by the Ministry of External Affairs and the Observer Research Foundation.
The theme of the Raisina Dialogue this year is 'Managing Disruptive Transitions: Ideas, Institutions and Idioms'.
·        Union Government ends Haj subsidy
The Union Ministry of Minority Affairs decided to end Haj subsidy from this year as a part of its policy to empower minorities with dignity and without appeasement.
This decision was taken based on the recommendations of Afzal Amanullah Committee and May 2012 Supreme Court order.
The Hajj is an annual Islamic pilgrimage to Mecca, the holiest city for Muslims. It is a mandatory religious duty for Muslims that must be carried out.
·        Union Government Centre Sanctions Projects over Rs. 10,000 crores in North East for Better Network Connectivity
The Centre sanctioned projects over 10,000 crorerupees in the North East for better network connectivity.
Two MoUs have been signed to cover the uncovered areas in the North East including Assam and Arunachal Pradesh.
Telecommunication Minister Manoj Sinha has been given to upgrade the network connection in border areas.
·        NITI Aayog launches first course under GIAN Program on Sustainable Urban Planning
The NITI Aayog launched the first course on Sustainable Urban planning using remote sensing and Geographic Information System (GIS)at IIT Kanpur.
This is the first course conducted under Global Initiative on Academic Network (GIAN)Program of Union Ministry of Human Resource Development.
The course aims to give participants state-of-the-art remote sensing and GIS skills to allow them managing rapidly changing the urban environment of Indian cities.
Its prime focus is on issues such as water resource management, water pollution, and water treatment facilities.
24 hours sports radio channel launched
India's first online radio channel dedicated to broadcasting sports content including live updates and chat commentaries 24×7 was launched.
The internet radio channel, launched by Sports Flashes, will provide special sports programmes, experts comments, sports news and updates for over 400 sports events from around the world including Premier League, IPL and the FIFA World Cup.
·        ISRO releases 1st image taken by recently launched satellite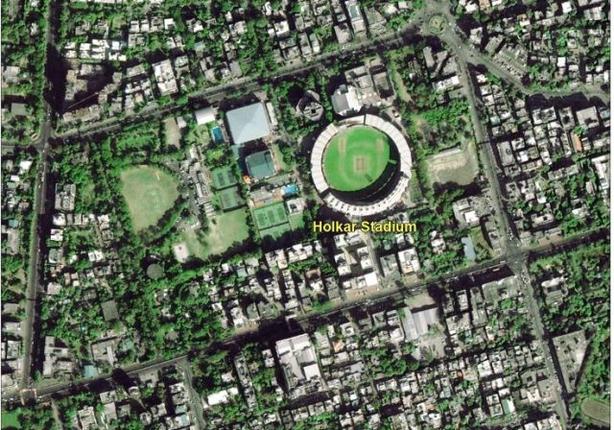 The Indian Space Research Organisation (ISRO)released the first image captured by its Cartosat-2 series satellite which was launched from Sriharikota on January 12.
The image shows a part of Indore, Madhya Pradesh with the Holkar Cricket Stadium in the center.
The Earth-observing satellite, weighing 710 kg, was successfully launched with 30 others aboard a PSLV-C40 rocket, completing 100 Indian satellites in orbit.
BPCS Notes brings Prelims and Mains programs for BPCS Prelims and BPCS Mains Exam preparation. Various Programs initiated by BPCS Notes are as follows:-
For any doubt, Just leave us a Chat or
Fill us a querry
––