Bihar
Bihar bets big on nuclear power; plans 3,000 MW plant
In its attempt to become power surplus and increase the share of renewable energy, the Bihargovernment has planned to set up a nuclear plant of around 3,000 MW capacity at Rajauliin Nawada
Apart from the other sources of energy, we have also planned to set up nearly 3,000 MW of nuclear capacity in Bihar.
Government has already finalised the location and it will need 3,000 acres of land to set up the project which will have four units of around 700 MW each.
Bihar set to declare two districts ODF soon.
Bihar is likely to declare Sitamarhi and Rohtas as the first two open defecation free (ODF) districts in July 2017, followed by one or two districts by the end of this year.
Till date, over 550 gram panchayats have been declared ODF in Bihar, including those in Sitamarhi and Rohtas districts, followed by 35 gram panchayats in Khagaria district, more than two dozen in Buxar and Darbhanga districts
INTERNATIONAL
Germany legalises Same-Sex Marriage
Germany has legalised same-sex marriage in line with a host of other European countries. German lawmakers had voted 393 for- and 226 against legalising same-sex marriage. Salient Facts Since 2001 Germany permits same-sex couples to enter into civil partnerships but do not grant them full marital rights which include the possibility to jointly adopt children.
The new law can enter into force after receiving the nod from the upper house of Parliament and the President, though those are formalities. Though Chancellor Angela Merkel had voted against the measure, she had allowed her party members to vote as per their conscience.
Many European countries have a same-sex marriage law. In the countries like Norway, Sweden, Denmark (excluding the Faroe Islands), Finland, Iceland, the Netherlands, Belgium, Spain, Portugal, Luxembourg, France, the UK (except Northern Ireland and Jersey), and the Republic of Ireland civil marriages are legally recognised. But in Austria and Italy, only civil partnerships are permitted.
Estonia to open the world's first data embassy in Luxembourg
The world's first ever data embassy is set for launch next year after the Estonian government signed a deal with Luxembourg.
Estonia is planning to keep backup files of its vital information on servers in the duchy in order to guarantee country's digital continuity.
India 1st country to give to UN Tax Fund with $100,000 contribution
India has contributed $100,000 to a UN fund to help developing countries actively participate in the discussion of tax issues, becoming the first country to make the contribution.
The UN Tax Trust Fund aims to support the work of the Committee of Experts on International Cooperation in Tax Matters (the UN Tax Committee).Voluntary contributions for the fund have been called for by the UN and the committee since its establishment in 2006.
NASA launches Rocket to produce Colourful Artificial Clouds
The NASA has successfully launched Terrier-Improved Malamute sounding rocket that created colourful artificial clouds visible in the skies of the US. The rocket was launched from its Wallops Flight Facility in Virginia.
The artificial clouds are formed through the interaction of barium, strontium and cupric-oxide. The vapour tracers will help in understanding the movement of the particles in the ionosphere. It will help to learn more about the movement of the air currents at that altitude.
Gk Byte – Ionosphere
The ionosphere is called so because it is ionised by solar radiation. It plays an important part in atmospheric electricity and forms the inner edge of the magnetosphere. Ionosphere stretches from 50 to 1,000 km and typically overlaps both the exosphere and the thermosphere. It has practical importance because it influences, for example, radio propagation on the Earth. It is also responsible for auroras.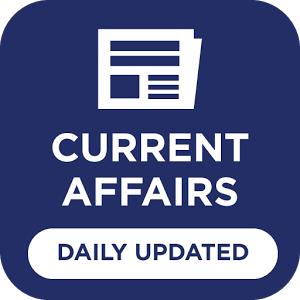 NATIONAL
PSLV-C38 Successfully Launches 31 Satellites in a Single Flight.
ISRO's Polar Satellite Launch Vehicle PSLV-C38 successfully launched the 712 kg Cartosat-2 Series Satellite along with 30 co-passenger satellites from Satish Dhawan Space Centre SHAR, Sriharikota.
This is the thirty ninth consecutively successful mission of PSLV.
The total number of Indian satellites launched by PSLV now stands at 48.
One of the 30 co-passenger satellites carried by PSLV-C38 was the 15 kg NIUSAT, a University/Academic Institute satellite from Nurul Islam University, Tamil Nadu, India.
The remaining 29 co-passenger satellites carried were 14 international customer satellites from USA (10), United Kingdom (3), Belgium (3), Italy (3), Austria (1), Chile (1), Czech Republic (1), Finland (1), France (1), Germany (1), Japan (1), Latvia (1), Lithuania (1) and Slovakia (1).
Gk byte – PSLV
Polar Satellite Launch Vehicle (PSLV) is the third generation launch vehicle of India. It is the first Indian launch vehicle to be equipped with liquid stages. After its first successful launch in October 1994, PSLV emerged as the reliable and versatile workhorse launch vehicle of India with 39 consecutively successful missions by June 2017. During 1994-2017 period, the vehicle has launched 48 Indian satellites and 209 satellites for customers from abroad.
Besides, the vehicle successfully launched two spacecraft – Chandrayaan-1 in 2008 and Mars Orbiter Spacecraft in 2013 – that later traveled to Moon and Mars respectively.
Dr Jitendra Singh launches new training programme 'COMMIT'.
The Minister of State for Development of North Eastern Region (I/C), Prime Minister's Office, Personnel, Public Grievances & Pensions, Atomic Energy and Space, Dr. Jitendra Singh launched a new training programme Comprehensive Online Modified Modules on Induction Training (COMMIT) for State Government officials.
The objective of this training programme is to improve the public service delivery mechanism and provide citizen centric administration through capacity building of officials who interact with the citizens on day-to-day basis.
Jitendra Singh said that the new training programme will supplement the earlier training programme and the advantage of COMMIT is that it is cost effective and has the potential to cover about 3.3 lakh officials annually, compared to 10,000 officials under existing 12-Day Induction Training Programme (ITP).
BPCS Notes brings Prelims and Mains programs for BPCS Prelims and BPCS Mains Exam preparation. Various Programs initiated by BPCS Notes are as follows:-
For any doubt, Just leave us a Chat or
Fill us a querry
––