Bihar
Schools hold sessions to guide pupils
Schools have started guiding the students in the streams of their choice from Class XI itself by organizing career counselling sessions with experts.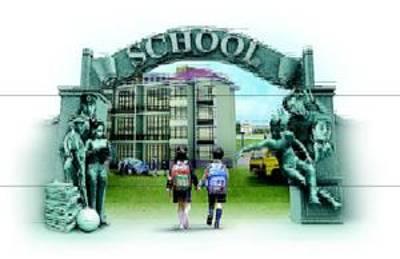 The government schools are also helping students in selecting the right career. Over 1000 students of Class IX to XII took part in 'Life skills: Career counselling' programme organized by UNICEF and Bihar Madhyamik Shiksha Parishad (BMSP) at Mahadev High School, Khusrupur, and secondary schools in Gardanibagh and Patna City recently.
This pilot project is being implemented across 100 government high schools of Patna, Vaishali, West Champaran, Darbhanga, Madhubani and Purnia districts with support from Vikramshila Educational Resource Society to reach out to the students.
Hariharnath temple to get religious centre
State's first centrally air-conditioned and ultramodern 'Dharmik Satsang Kendra' (religious discourse centre) will come up at Hariharnath temple in Sonepur soon. The centre, to be used for promoting religious workshops, lectures and discourse, is likely to be ready within this month.
Sources said people interested in religious discourse and preaching will get world class facilities, such as digital sound system, screen display and space for power point presentations on religious scriptures at the centre. There will also be a platform for yoga training. The temple will spend around Rs 15 lakh to develop the centre.
About 1,000-year-old Hariharnath temple is one of the few temples in Bihar and Jharkhand where both Shiva and Vishnu are worshiped.
INTERNATIONAL
2017 G20 Hamburg summit.
The 2017 G20 Hamburg summitwas the twelfth meeting of the Group of Twenty (G20), which was held on 7–8 July 2017, at Hamburg Messe, in the city of Hamburg, Germany
AGREED
To support free trade and open markets
Countries can use "legitimate trade defense instruments" to protect their companies if trade partners are taking advantage of them.
To fight terrorism by, among other things, pushing internet providers to detect and remove extremist content.
To make a renewed push to reduce excess steel production capacity — primarily in China.
COULDN'T AGREE
To unanimously support the Paris agreement on climate change
To pursue United Nationssanctions such as asset freezes and travel bans against criminals smuggling people from Africa and the Middle Eastto Europe.
·       SBI in Nepal launches digital village initiative.
The State Bank of India has launched a digital village initiative in Nepal by installing a cash recycling centre.
The digital village initiative has been launched in Jarisingpouwa in Shankarapur Rural Municipality, 25 km east from Kathmandu.
The bank has also distributed 430 debit cards to the people of the locality, which is considered remote area due to the hill side location though it is not very far from Kathmandu city.
Solar street lights were also installed in the area. The SBI in Nepal also celebrated its 25 years of establishment on July 7
National
Sikkim row: China issues safety advisory for its citizens in India
China has issued a safety advisory for its citizens staying in or travelling to India, in the backdrop of the ongoing standoff between the troops of the countries near the Sikkim sector.
The advisory has asked Chinese citizens to pay attention to the security situation in India as well as to personal security.
Border troops from China and India have been locked in the standoff in the Doklam area near the Bhutan tri-junction for the past three weeks after a Chinese Army's construction party attempted to build a road.
·              Govt to introduce new product pricing rules that bar sales over MRP.
From January 1, 2018, the price of a packaged goods would no longer depend on where you bought it – be it a local kirana store, a mall, a five-star hotel or an airport. The Consumer Affairs ministry has amended the rules that govern packaged commodities to this effect.
As per the amended Legal Metrology rules for packaged commodities that will come into effect from the next calendar year, the Centre has clarified that the retail sale price shall be the maximum retail price (MRP) inclusive of all taxes, with the provision to round off the price to the nearest rupee or 50 paise.
The new norms also require sellers to enhance the size of letters and numerals for making declarations about the packaged goods, such as their "Best before date, month and year" to indicate their shelf life, for making it easier for consumers.
Interestingly, for e-commerce marketplaces, declaring the month and year in which a commodity is manufactured or packed is not mandatory and if they fulfill certain conditions, they will not be held liable for whether the declarations were correct or incorrect. er for consumers to read vital information.
·       India emerging as front-runner in fight against climate change: World Bank.
India is emerging as a front runner in the global fight against climate change, the World Bank has said, noting that the solar power is gradually displacing coal as an energy source in the Country.
With nearly 300 days of sunshine every year, India has among the best conditions in the world to capture and use solar energy.
Indian government is setting ambitious targets that include 160 gigawatts (GW) of wind and solar by 2022, the World Bank said that not only will this help hundreds of million people light their homes it will also enable children to study at night, provide families with refrigerators to preserve their food or TVs to entertain themselves.
BPCS Notes brings Prelims and Mains programs for BPCS Prelims and BPCS Mains Exam preparation. Various Programs initiated by BPCS Notes are as follows:-
For any doubt, Just leave us a Chat or
Fill us a querry
––