Bihar
Pvt agency to help Inter students fill exam form
The Bihar School of Examination Board (BSEB) has decided to hire a private agency for online registration of students appearing for the Intermediate examination in 2018. The decision was taken in the wake of errors made by the students while filing the registration form from cyber cafes for the 2017 exam.
·       Champaran Satyagrah: State govt to organize puppet shows
The Bihar education department, in association with the Rajasthan Samagra Seva Sangh-Jaipur (RSSS), will organize puppet shows across the state over the next six months to highlight the transformation of Mohandas Karamchand Gandhi.
The show, christened 'Mohan se Mahatma', will begin from Bhitiharwa Ashram in West Champaran on August 9 and end in Gopalganj district on March 2 next year. It will be showcased in Patna between February 1 and 5, 2018 to mark 100 years of the Champaran Satyagrah.
The programme coordinators should ensure that a large section of the society, including students, self-help groups and non-government organizations, attends the shows. Puppetry was chosen to highlight the moral values of Mahatma Gandhi because it is an interactive medium that easily attracts kids.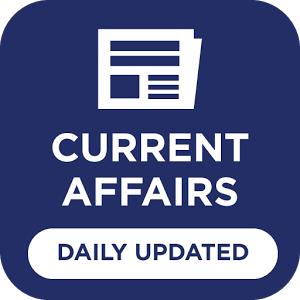 INTERNATIONAL
Japan's men-only island gets UNESCO heritage tag
A men-only island in Japan where women are banned and male visitors must bathe naked in the sea before visiting its shrine, has been declared a UNESCO World Heritage site.
The tiny landmass of Okinoshima is permanently manned by a Shinto priest who prays to the island's goddess, in a tradition that has been kept up for centuries.
Limited numbers are permitted to land on the island in the Sea of Japan (East Sea)
UNESCO's heritage committee considered 33 sites for the prestigious status at its annual gathering in Poland.
UNESCO's World Heritage list includes over 1,000 sites, monuments and natural phenomena that are of "outstanding universal value" to humankind.
It includes treasures such as Australia's Great Barrier Reef, the Taj Mahal in India, and the rock-carved city of Petra in modern-day Jordan
MALABAR 2017 Trilateral Naval Exercise
India, Japan and United States (US) navies have kicked off 2017 MALABAR trilateral naval Exercise near Chennai in Bay of Bengal. This year it is the 21st edition of the naval exercise.
In this edition of the exercise, total of around 15 warships, two submarines and scores of fighter jets, surveillance aircraft and helicopters from three navies will take part.
Indian Navy, aircraft carrier INS Vikramaditya is participating for the first time.
Malabar Exercise began as an Indo-US bilateral naval drill in 1992. Since then it is held annually. Japan had formally joined the exercise as a permanent participant in 2015. The primary aim of this multilateral exercise is to increase interoperability amongst the three navies and develop common understanding of procedures for Maritime Security Operations and deepen defence relations.
NATIONAL
Declaration of Historic City of Ahmadabad as a UNESCO's World Heritage Property.
India now has overall 36 World Heritage Inscriptions with 28 Cultural, 07Natural and 01 Mixed site.
It is under the dynamic and visionary leadership of the Prime Minister of India that India has been successful in securing the nomination of the "Historic City of Ahmadabad" on UNESCO's World Heritage list on 8th July, 2017 during the 41st Session of World Heritage Committee. This makes the walled city of Ahmedabad the first city in India and the third in Asia to be inscribed to the World Heritage List. In the past 3 years alone, India has managed to put five built heritage sites on the world heritage list of UNESCO.
India now has overall 36 World Heritage Inscriptions with 28 Cultural, 07 Natural and 01 Mixed site. While India stands second largest in number after China in terms of number of world heritage properties in ASPAC (Asia and Pacific) region,
It is overall seventh in the world.
Founded in 15th century, the walled city of Ahmadabad, on the eastern bank of the Sabarmati river, presents a rich architectural heritage.
India tops medal tally at Asian Athletics.
India topped the medal tally for first time in the history of Asian Athletics Championships, pushing China to second spot.
India ended the four-day championships on top with their highest ever medal haul of 29 medals (12 gold, 5 silver and 12 bronze.
China ended this edition on second position with 8 gold, 7 silver and 5 bronze.
Asian Athletics Championship 2017 was held in Kalinga Stadium, Bhubaneswar.
Kerala proposes 'stray dog zoos'
The Kerala government is planning "stray dog zoos" to keep them off the streets in the State. The State government informed a Supreme Court Bench led by Justice Dipak Misra that it had asked all district panchayats to keep aside two to three acres and notify them as 'stray dog zoos'.
The State government, was responding to a question from the Supreme Court on the construction of shelter homes for the stray dog population, which has increased aggressively over the years and become a dangerous presence on the streets, especially after dark. However, the Animal Welfare Board of India (AWBI) and activists refused to be convinced by the solution Kerala has arrived at concerning stray dogs.
Tamil Nadu reports first case of Zika virus
The first case of Zika in Tamil Nadu was reported from a sleepy hamlet in Krishnagiri district by the state public health authorities
Although the viral disease is known to have existed in India since 1952, Zika attracted global attention in late 2015 when a surge in the number of babies born with microcephaly — brain damage caused by abnormally small heads — was reported in northeastern Brazil months after an epidemic.
In February 2016, WHO declared Zika as a global health emergency. Since November 2016, three people have been tested positive for the virus, according to the Union health ministry. The patient from Tamil Nadu is the fourth known Zika case in the country making Tamil Nadu the second state to report the case after Gujarat.
GK byte –  Zika disease
Like dengue and chikungunya, Zika is viral disease transmitted by Aedes mosquito. These mosquitos breed in fresh water by laying eggs near standing water in buckets, pots, and vases mostly in areas of habitation.
Mosquitoes become infected when they feed on a person already infected with the virus. Infected mosquitoes can then spread the virus to other people through bites.
Signs and symptoms of Zika virus usually begin two to seven days after being bitten by an infected mosquito. Most people with the viral infection show no symptoms, but others may have fever, rash, and joint pain apart from headache, red eyes (conjunctivitis) and fatigue.
PP-Previous Paper (IAS 2017)
Q. Consider the following statements:
In tropical regions, Zika virus disease is transmitted by the same mosquito that transmitted dengue.
Sexual transmission of Zika virus disease is possible.
Which of the statements given above is/are correct?
1 only (b) 2 only (c) Both 1 and 2 (d) Neither 1 nor 2
Answer (c)
Explanation
Zika virus is a mosquito-borne flavivirus that was first identified in Uganda in 1947 in monkeys through a network that monitored yellow fever. Zika virus is primarily transmitted to people
Through the bite of an infected mosquito from the Aedes genus, mainly Aedes aegypti in tropical regions. Aedes mosquitoes usually bite during the day, peaking during early morning and late afternoon/evening. This is the same mosquito that transmits dengue, chikungunya and yellow fever. Sexual transmission of Zika virus is also possible.
The symptoms of Zika are similar to other arbovirus infections such as dengue, and include fever, skin rashes, conjunctivitis, muscle and joint pain, malaise, and headache. Zika virus disease is usually mild and requires no specific treatment. There is currently no vaccine available.
BPCS Notes brings Prelims and Mains programs for BPCS Prelims and BPCS Mains Exam preparation. Various Programs initiated by BPCS Notes are as follows:-
For any doubt, Just leave us a Chat or
Fill us a querry
––