Bihar
Now, free Tuberculosis medicines at private hospitals in Bihar
The state government rolled out free daily regimen medicines for the treatment of tuberculosis (TB) patients in private hospital and clinics in Patna district under public-private partnership mode with the help of World Health Partners (WHP), an NGO. The medicines will be distributed free among the TB patients.
Government hospitals cater to around 30-35% of TB patients. A large number patients visit private hospitals and clinics for their treatment and spend money and time. They even skip the doses prescribed in case of resource crunch. Under the new system, free drug will be provided for TB patients at private hospitals and clinics.
Export facilitation centres in state soon
Export facilitation centres will be opened soon in the state on the office premises of Udyog Mitra, for which free space has been provided.
Bihar has the lowest percentage point in terms of all India export level, despite the state being in direct link with three countries Nepal, Bangladesh and Bhutan.
All agricultural produce has been exempted from the GST purview and only PAN will be required.
The total volume of export from Bihar is 546 million US dollar.
Merchants from other states buy products from Bihar, export it and   reap the benefit.
This can be done by Bihar traders directly. For that, an export promotion policy in the state is needed
INTERNATIONAL
India third largest terror target after Iraq and Afghanistan: US report.
India has displaced Pakistan on a list of countries facing terror attacks in 2016, with higher fatalities and injuries than its restive neighbour, according to data compiled by the US state department.
Out of 11,072 terror attacks in 2016 worldwide, India bore the brunt of 927, 16% more than 2015 (798).
More than half of the terror attacks in India in 2016 took place in four states – J&K, Chhattisgarh, Manipur and Jharkhand. Iraq is on the top of the list.
World's oldest emoji discovered' on pottery
Archaeologists have discovered what may be the world's oldest emoji — a smiley face painted on an 3,700-year-old piece of pottery.
During an excavation at an ancient city whose remains are in modern-day Turkey near the Syrian border, archaeologists found the ancient pitcher with three visible paint strokes on it — two dots for eyes and a curve for a smile.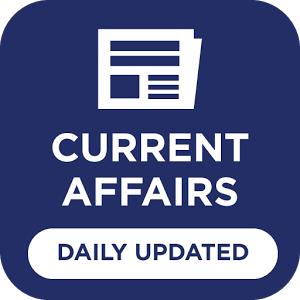 NATIONAL
Money Parked by Indians in Swiss banks hit record low.
According to the data released by Zurich-based SNB, money parked by Indians in Swiss banks have nearly halved to 676 Swiss francs (about Rs. 4,500 crore) in 2016. The data release comes ahead of a new framework for the automatic exchange of information between Switzerland and India to check the menace of black money.  SNB (Swiss National Bank) is Switzerland's central banking authority.
During 2016, the total money held by Indians fell by 45 % to stand at CHF 675.75 million. This is the biggest ever yearly decline in such funds.
ISRO's Satellite-based chips for Unmanned Rail Crossings.
ISRO's satellite-based chips are set to alert people at unmanned rail crossings
Satellite-based chip systems developed by ISRO will be used to alert road users at unmanned level crossings about approaching trains.
These chips will also help the railways in tracking train movement on a real-time basis. Initially, on a pilot basis the ISRO-developed integrated circuit (IC) chips will be installed in the Mumbai and Guwahati Rajdhani trains.
Hooters will be installed at 20 unmanned level crossings on Rajdhani routes for Guwahati and Mumbai.
Odisha to become First State in the Country to Open a Blood Bank for Cattle
Odisha is set to become the first state in the country to open a blood bank for cattle. The proposal has received the nod from the National Agriculture Development Programme (NADP). It is now awaiting the approval from the state government.
The blood bank for cattle would be set up on the premises of the Odisha University of Agriculture and Technology (OUAT) at an estimated cost of Rs. 3.25 crore.
60% of the project cost would be funded by the Central government and the rest 40% would be funded by the Odisha state government. Under this initiative, the blood would be procured voluntarily from the cattle farmers.
The blood bank will also have blood transfusion facility for cattle blood. The blood bank will help in preventing cattle deaths during deliveries and other ailments. It would come handy in saving the lives of the domesticated animals.
BPCS Notes brings Prelims and Mains programs for BPCS Prelims and BPCS Mains Exam preparation. Various Programs initiated by BPCS Notes are as follows:-
For any doubt, Just leave us a Chat or
Fill us a querry
––