Press and megazines in bihar
The press in Bihar has got more than 150 years of History. It has deep root as concerned to the chronology as well as people of the state. Development of press in Bihar had perfect balance of English as well Hindi intelligentsia. Moreover, Urdu has also evolved significantly and matured well with the time on the land of Buddha and Mahavira.
state has wide network of media and telecomunication which are available for 24×7 online news. There are local networks covering all of the state. Every city in the state has its own cable network on which there is news channel which is always on with news and recent happening in the state. In the Telecommunication BSNL plays a vital role to reach every part of the state. Private telecom firms are expanding in the state to cover network like Reliance, Tata, Airtel, Idea and vodaone. There are places of Bihar which are kept in NCR region and mobile range covers this in the Patna region like Banka, Guria, Balasar, Bahadurg and Mane. Newspaper media is also perform a leading role in the news coverage and there are Jag Bani, Punjab Kesari, The Tribune, Amar Ujala, Hindustan Times, The Times of India and Hari-Bhumi and many more. Bihar press club is authorised to build and operate new press bhawans for betterment of Media in Bihar state.
Newspapers
Dainik Jagran, Prathyush Nav Bihar, Son Varsha Vani from aurangabad district of bihar, Navbharat Times, Aaj, Hindustan Dainik and Prabhat Khabar,dainik nayamarg,Dainik Bhaskar are some of the popular Hindi news papers and Taasir, are some of the popular Urdu daily news papers of Bihar. National English dailies like The Times of India, Hindustan Times and The Economic Times have reads in the urban regions.National Urdu dailies like Taasir.
E-papers
Bihar Times, Live Bihar News (https://www.livebiharnews.in) and Patna Daily have become very popular among the educated Biharis, specially the non-resident Biharis.
Important megazines of bihar
Lokprasang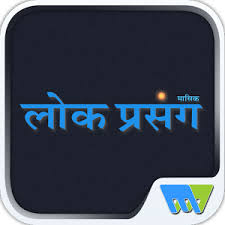 Lokprasang is,a monthly news hindi magazine,covering up the regional politics and current affairs of bihar and jharkand as well as cricket,entertainment, sports, business and cinema news from India and around the world.
Corruption Watch
Corruption watch is very important investigative News journal edited by B.B. RANJAN.
Aina samastipur
One of the most important magazine focused on the news of politics.
Bharat ratna
It was started from Patna in 1901.
Some other megazines are Kshtriya Hitaishi, Aryavarta from Dinapure, Patna, Udyoga and Chaitanya Chandrika.
BPCS Notes brings Prelims and Mains programs for BPCS Prelims and BPCS Mains Exam preparation. Various Programs initiated by BPCS Notes are as follows:-
For any doubt, Just leave us a Chat or
Fill us a querry
––